Knowing the person behind the lens can make all the difference.
I'm Katlyn—photo ninja, proud nerd, boy mom of two—and I became a professional photographer because I believe in the importance of documenting a family's history.
As a little kid, I loved going through big boxes of photos and albums in my mom's closet. I was obsessed with examining the faces of people I'd never get the chance to meet. It was also fascinating to see earlier versions of the people I hugged good morning each day.  
On the closet floor, surrounded by albums, I learned this important truth: a photograph is one of those rare things that gets more valuable with age. 
A photo can bring you back to the important moments in your life, help you relive the feelings you had when those moments first happened, and offer a touchstone to connect to loved ones long gone. 
During my senior year of high school, I decided I wanted to be a photographer after discovering the quiet magic that happens in a dark room. I went on to earn my BA in photography, honing the skills I now use to get gorgeous shots for my clients no matter the weather, lighting, or situation.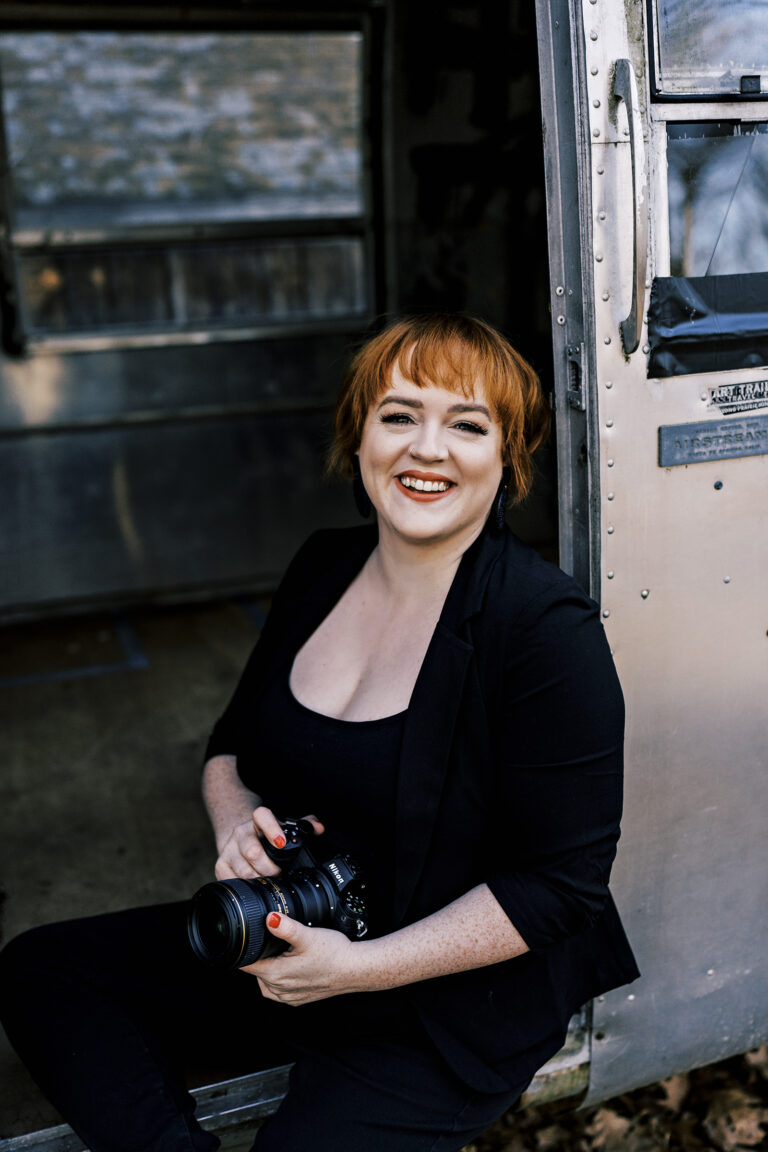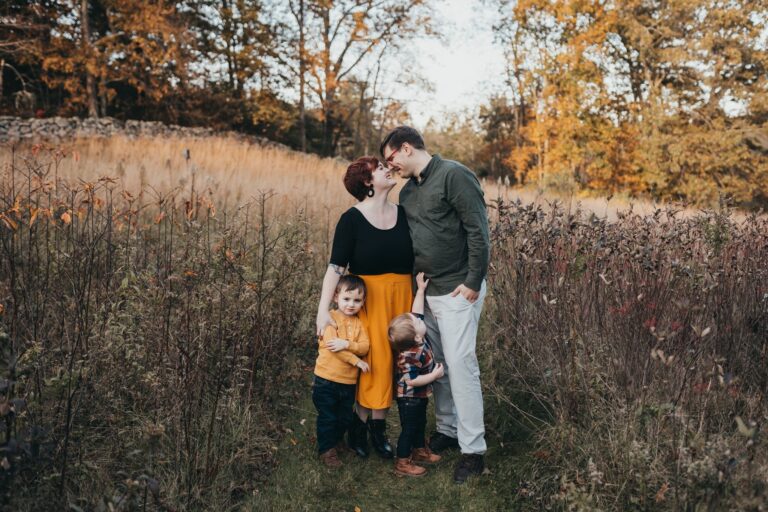 Since 2009, I've had the absolute pleasure of photographing hundreds of weddings, babies, and families.
My own family has grown in that time. I've experienced all of the milestones that I capture for my clients. In 2013, I married my husband Adam, who is my unofficial "nerd consultant," and a wonderful, supportive partner who makes me laugh on the daily. I've also become a mom to two amazing boys—Hawk and Cillian–who have since prepared me for all of the chasing, chaos, and anything else that comes up during family shoots.
My style is a mix of photojournalism and lifestyle photography.
You can expect a laid-back, comfortable, and fun experience that results in photos that tell the story of your Big Day, your child's birth, your family . . . 
Photos that leave you with that feeling in your chest—you know the one. That nostalgic feeling that makes you realize that your life is, in fact, pretty darn beautiful. 
Gay Weddings Magazine
Borrowed & Blue
Wedding Day Source Book
Whimsically Wed
The Newport Bride
Bride & Groom Magazine
Big Day Made
Zola
Boston Voyager
The Boston Bride
Interested in learning more?
Reach out about availability and how to capture your memories together.