New England Wedding Photography
Your wedding day is one that you'll remember for the rest of your life.
It will also be a swirl of emotions, loved ones, and little moments that pass by so fast. 
You have only one chance to grab hold of these memories before time steals them away. When you do, you get the incredible gift of reliving those memories all over again and sharing them with generations to come. 
If you're looking for a New England wedding photographer who will melt into the background while still managing to capture all the best candid moments—I'm your girl. 
I'll admit I also have a special affinity for photographing nerds like me—people who are quirky, nontraditional, and mayyybe even a little hesitant about being photographed ("I hate being the center of attention and what do I do with my hands?!"). 
No matter how nervous you are about being in front of the lens, I'll make sure you have fun and come away with images you will treasure forever. 
With a degree in photography and experience shooting weddings since 2009, I've found the right mix of photojournalism and lifestyle photography is magical. This style allows me to go beyond the typical shots and capture the entire story of the day, the love you have for one another, and the friends and family surrounding you.
Choosing a photographer you like as a person is so important. The professional you choose will be a part of your big day. If you need me to diffuse some family drama, calm some nerves, dry off a bouquet, or pin a boutonniere or two, I'm there. You can count on me to be organized and flexible, always keeping the focus on your love, not the photoshoot.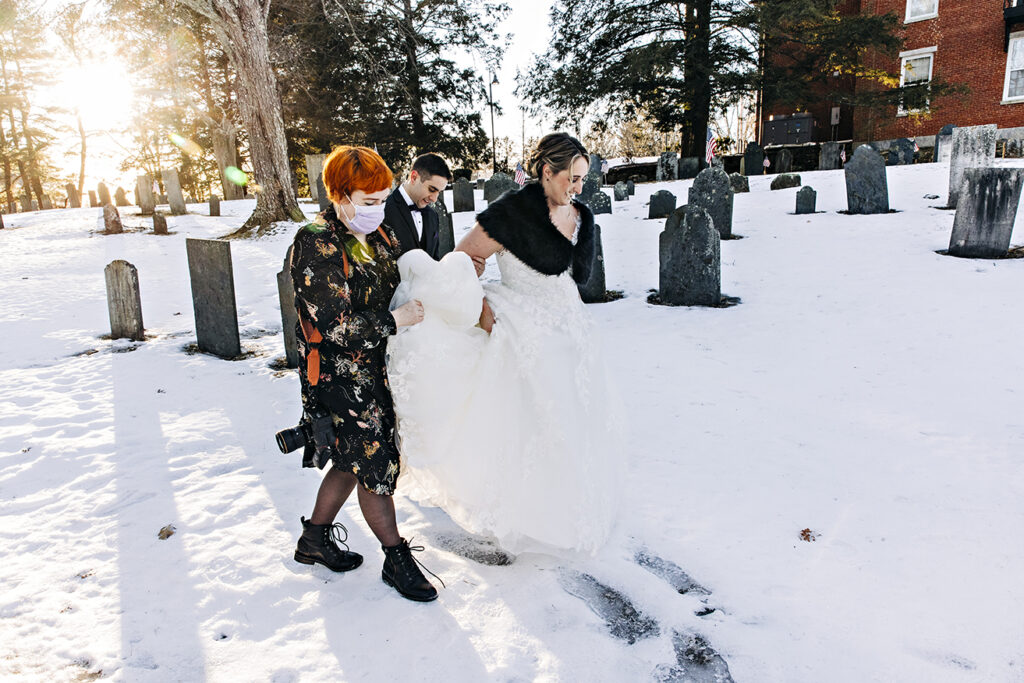 What To Expect When You Hire Katlyn Reilly Photography for Your Wedding
01 - Consultation
Whether in-person or via video conference, let's talk about what these photos will mean to you over the course of your life, understand your wedding, and talk through any questions you have.
02 - Booking
With your contract signed and the retainer paid, I can hold your wedding date on my calendar. If I have more than one couple inquiring about the same date, I always keep everyone in the loop.
03 - Engagement Shoot
If your package includes an engagement session, or if you add one to our contract, we get to hang out before your wedding day. This shoot can be the perfect way to get comfortable in front of the camera and get photos for your wedding website or save the date cards. Plus, when we see one another on your wedding day, it will feel like getting back together with an old friend.
04 - Questionnaire
A few months before your wedding day, you'll complete a questionnaire to share important information about your timeline, the people celebrating with you, and more. Communicating in advance helps me keep out of your hair on your Big Day while still getting all the key shots.
05 - Wedding Day
You deserve to feel comfortable and totally at ease and focus on getting married—not stress about getting photographed. I'm all about being organized and prepared so that I can be flexible and keep things fun. You'll get breaks and prompts when you need them and gorgeous, emotion-filled photos of moments big and small.
06 - Photo Files Delivered
You'll see a sneak peek of your photos within a few days of the wedding because waiting is not easy! Then, I'll get to work editing and finalizing your collection of images. You'll get access to your full private, password-protected gallery four to six weeks after your wedding day.
Like what you're reading?