New England Wedding Photography Packages
Intimate moments. Cherished people. Not perfection—but something better, your own beautiful reality.
Choosing a New England wedding photographer you like and trust to document your Big Day makes all the difference. You only have one chance to hold onto these moments for generations to come. 
Since 2009, I've photographed hundreds of couples, each totally different. You can expect to feel supported, comfortable, and celebrated for exactly who you are. At the end of the experience, my goal is that every shot makes you feel all the feels.  
You'll get images of the big moments, of course—and we'll make sure they are incredible. But you'll also be surprised by how the photographs of little, unexpected moments take you right back to the day's emotions.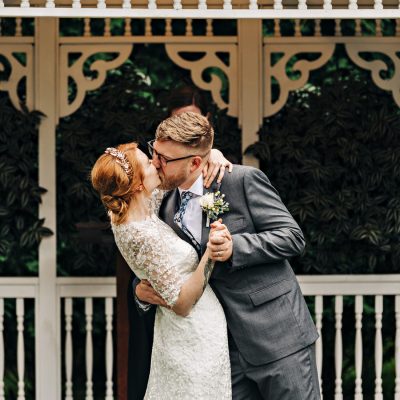 Katlyn Reilly Photography Signature Wedding Photography Packages
Custom collections available upon request.
6200
Comprehensive continuous wedding day coverage
Second Photographer
30 Page, 10 x 10 custom designed wedding album
Private online viewing/ordering gallery with high resolution images for printing hosted for three months
5000
7 hours of continuous wedding day coverage
Second Photographer
Engagement Session
                                   16 x 20 Canvas                                   Private online viewing/ordering gallery with high resolution images for printing hosted for three months
*Most Popular!*
4350
7 hours of continuous wedding day coverage
Engagement Session
Private online viewing/ordering gallery with high resolution images for printing hosted for three months
3650
6 hours of continuous wedding day coverage
Private online viewing/ordering gallery with high resolution images for printing hosted for three months
Additional Wedding Coverage – 625/hour
Second Photographer– 400 for six hours, 465 for seven hours, 600 for comprehensive coverage 
Engagement Session– 625
Custom packages are available upon request 
**A 6.25% MA sales tax will be added to all packages and options 
***Travel fees may apply to locations one hour outside of Sturbridge, MA. Ask for details.
When you first get your digital wedding photos, you're going to share them on social media, scroll through them a bunch of times and relive the day, and ideally print a few to hang around your home. But as the years go on, how often will you double-click that folder and look through your images? 
Having a custom photo album that tells the story of your day can be such a special way of keeping the memories more present. They also make a great gift for parents who just want to show everyone they know pictures of their child's Big Day. 
You can be as involved in the photo selection and design as you'd like, or let me take the wheel and select images that represent the day. Either way, you'll have the chance to review proofs, edit and adjust, and help select the cover before your album is printed and delivered. 
Couples' Album
30 Pages | 10×10 album
Beginning at 825
Duplicate Parent Album
30 Pages | 5×5 album
Beginning at 350
How many photos can we expect to get from our shoot?
Once I remove the blurry images, ones with closed eyes, duplicates, and test shots, I hand-touch every photo you'll receive. For a wedding, you can expect about 60–75 photos per hour of coverage. I give you every image you'd actually want to have to tell the story of the day—I don't hold your images hostage.
How fast will we get our photos back?
4–6 weeks, although you'll see a sneak peek within a few days because waiting is not easy! 😉
How far do you travel?
I am based in Sturbridge, MA, but routinely travel to photograph weddings, families, and births all over New England. I offer wedding photography beyond New England as well, if my availability allows.
What happens if you get sick or have a family emergency?
In the unlikely event that I was unable to be at your event, I have a trusted network of professional photographers that I can call on as backups. Thankfully, in over thirteen years of photographing weddings, I've never had this issue arise!
What are you doing in Covid times to ensure your clients are safe?
I take the safety of my clients and their families very seriously. I am fully vaccinated and boosted and always mask when on the job. I also home test prior to any birth, Fresh 48, or newborn photography sessions and am happy to test before weddings, maternity, or family sessions upon request.
Will you cry at my wedding?
Um, of course. Most likely during the first look and parent dances, but I promise my photography skills are not compromised while shedding a quiet tear.
If you weren't a photographer, what would you be doing?
When I was deciding what to study in college, I was always torn between photography and nursing! I have worked in the medical field and have found that, like photography, my ability to understand people's anxieties and help them feel comfortable really comes in handy.
Do you offer payment plans?
I do. Please ask about the options during our consultation.
Can I have the RAW images?
Nope, that's like giving you the ingredients at a restaurant instead of a composed dish! The RAW images are my negatives. I use my editing skill to transform them into a beautiful finished product for you.
How far in advance should I book my wedding photographer?
Most couples book 6-12 months in advance or more. The sooner you reach out, the more likely your date will be available. Because I'm a one-woman show, once a date is booked, it's booked.